Electric Vehicle Research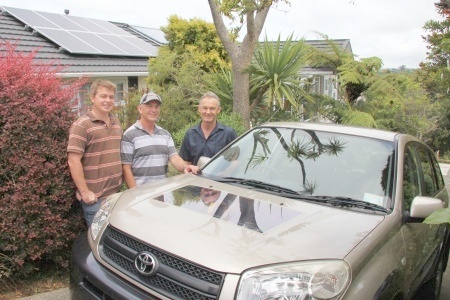 Electric Vehicle Research Ltd is a small, privately owned, research company registered in October 2009 and based in Lower Hutt, New Zealand.
Through our parent company Video NZ Ltd, we run four electric vehicles and data is gathered from each vehicle on a regular basis.
In 2009 we worked with a small team to convert a 2005 Toyota RAV4 to full electric. As of June 2017, this vehicle has travelled over 74,000 kms since it was converted. This conversion was documented by The Shed magazine in April 2013 and a draft copy of the article can be found here.
During 2017 we have been working with Green Cab Taxis to trial electric vehicles in their taxi fleet. Green Cabs have a proven environmental background and were the first cab company in New Zealand to use hybrid vehicles to reduce their impact on the environment. Vehicles currently being evaluated are the Nissan Leaf, Nissan e-NV200 van and the Hyundai Ioniq.
This project is also supported by EECA (Energy Efficiency and Conservation Authority).
Mike Rathbone
Project Manager
Electric Vehicle Research Ltd
Website: www.electric-vehicle-research.co.nz